Message From the President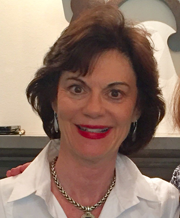 Welcome to the Houston Alumnae Association!

You are invited to an exciting year with lots of fun and fellowship. I encourage you to enjoy our many opportunities to make new friends, reacquaint with cherished friends or participate in our small interest group opportunities. Our Charitable Foundation is preparing a lovely Holiday Luncheon on November 15 that all Kappas are invited to attend.

Please visit our calendar page for a list of activities and dates planned for the 2017-2018 year. Our association has many opportunities to meet and connect with Kappas.

I look forward to a great year and seeing each of you in the coming months!