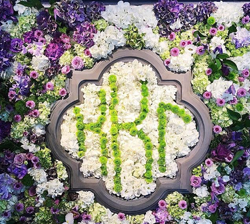 The Fraternity
The Kappa Kappa Gamma Houston Alumnae Association is proud to be part of a fraternity that has been promoting the development and scholarship of women since 1870. Kappa's golden key, fleur-de-lis, and coat of arms represent friendship rooted in a tradition of high standards.

Kappa (as it is known) was founded October 13, 1870, at Monmouth College in Monmouth, Illinois. Kappa's six founders were exceptional young women who believed they could take on the world and create something totally new. Taught to love learning and literature, these educated ladies not only originated the idea of Kappa Kappa Gamma, but also wrote its constitution, planned its motto, and chose its badge and name.

Members are encouraged to seek opportunities for self-growth in a variety of interests, and believe that philanthropy and leadership opportunities in a mutually supportive environment are essential to a woman's core values.

Kappa Kappa Gamma, at its core, is friendship, leadership, and scholarship. We create opportunities and experiences for young women that last for a lifetime.