Mark your calendars for the
Kappa Kappa Gamma 2019 Pilgrimage Luncheon
Designing Dreams: A Fashionable Look through the Keyhole

Wednesday, November 13, 2019 at River Oaks Country Club

11:30 a.m.


Featured Speaker: Hunter Bell, Fashion Designer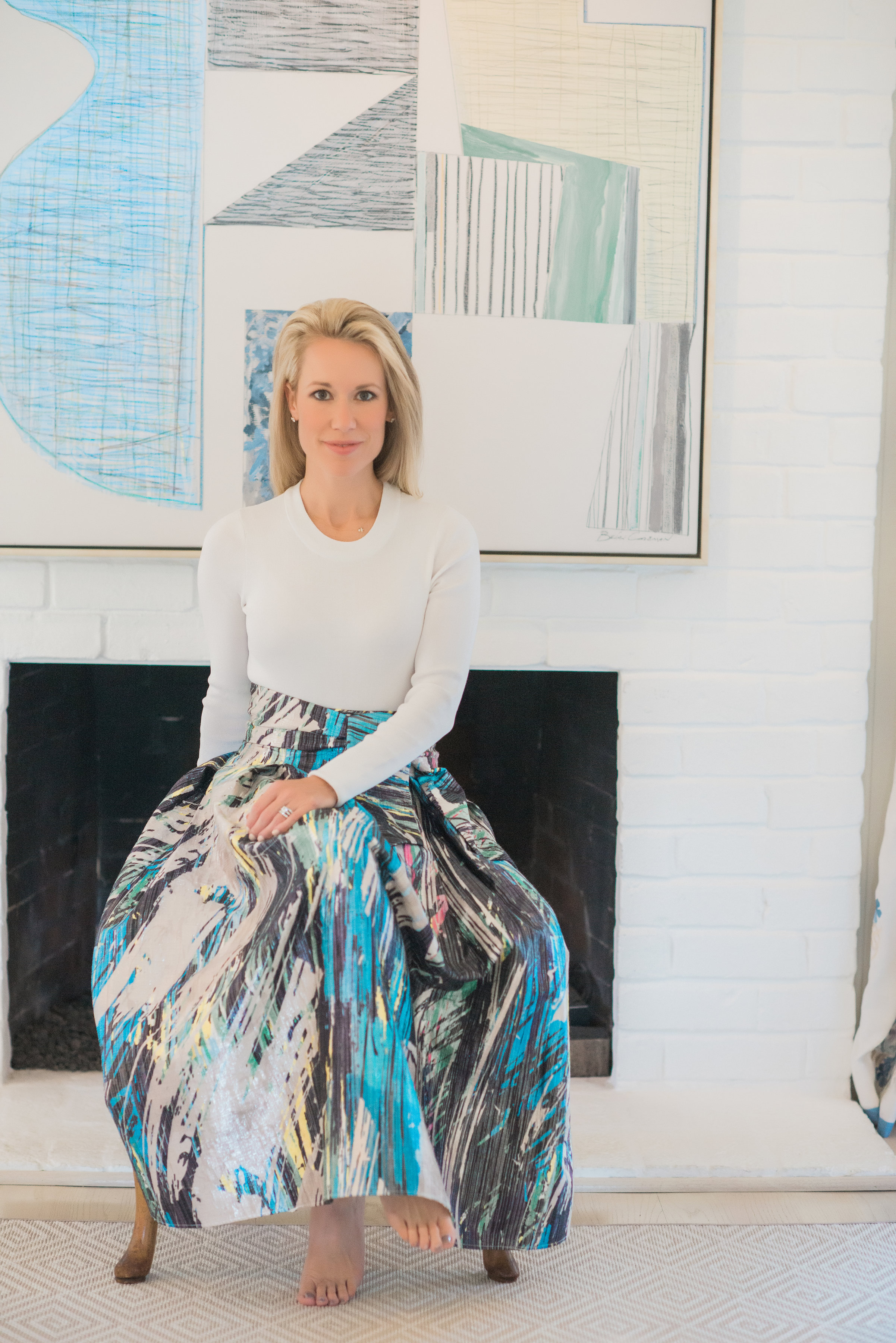 We are ecstatic to announce that our renowned Kappa sister, Hunter Bell, will be the keynote speaker at the 2019 Kappa Kappa Gamma Pilgrimage Luncheon, Designing Dreams: A Fashionable Look through the Keyhole. Hunter is the nationally-recognized designer behind the fashion line Hunter Bell NYC, which is carried at high-end retailers nationwide. Hunter graduated from the University of Alabama and continued her design education at Parsons New School in New York City, where she launched her fashion line in 2006. In 2013, Hunter won NBC's reality show, Fashion Star, which further boosted her brand.

Hunter's clothes have recently appeared in Southern Living magazine, O magazine, and Harper's Bazaar, just to name a few. And Today Show hosts Jenna Bush Hager and Savannah Guthrie are often spotted wearing Hunter's dresses on their morning show. Hunter and her family recently relocated to Houston.



Honoring Penny Butler, Sophie Newcomb-Tulane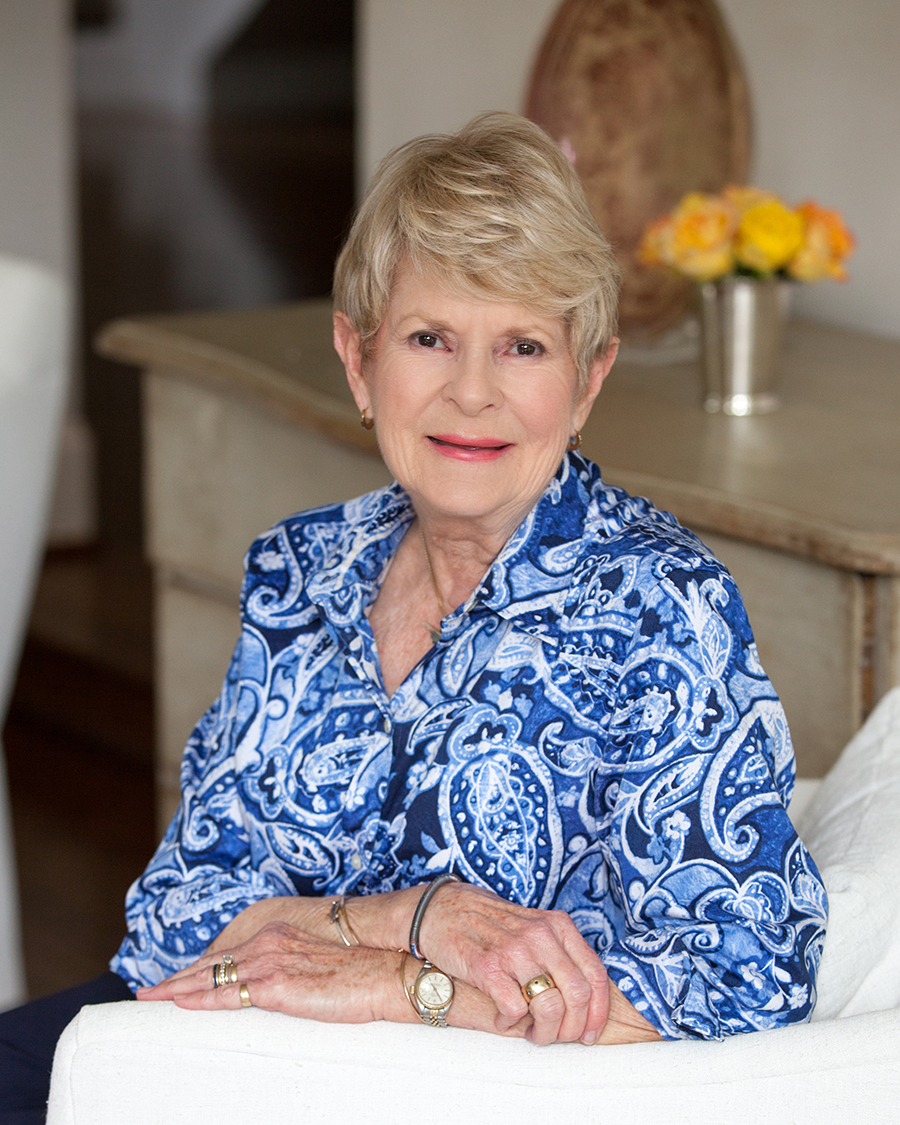 (© Margaret Rotan Photography)

This year's luncheon will honor Penny Butler. Penny has served in many roles in Kappa over the last five decades, including chairing the Pilgrimage home tour in 1976. Penny's capable hands have touched all areas of the Pilgrimage Home Tour, including serving as a house chair and participating in Pilgrimage workshops. She currently serves on the Philanthropy Committee of the KKG Charitable Foundation of Houston. A native Houstonian, Penny's selfless energy knows no bounds, as she is involved in many civic and charitable organizations. Penny joined Kappa while attending Sophie Newcomb College (Tulane University) in New Orleans. Penny's daughter, Bridget, is a Kappa from Oklahoma University, and she now has three Kappa granddaughters! Please mark your calendars and be sure to attend this event honoring Penny for her years of generous service to Kappa and our great city.



---
For more information or to ensure you are on the mailing list, please contact Shelley Melody at shelleymelody@gmail.com or Jennifer Tellepsen at jennifer@tellepsen.com.
---
Many Thanks to our Generous Luncheon Supporters
Fleur de Lis
Betsy Bolin
Caven / Erikson / Hunsaker / Ofner / Swanson
Shelley & Mike Melody
Judy & Charles Tate
Jennifer & Tadd Tellepsen
Karen Tellepsen / Tellepsen Family
Karen & Alan Ytterberg

Key
Jennie Hull & Cecille Shannon
KKG National Foundation
Darby Wilson Mair & Nancy Ley Wilson
Kim Martin & Joan Stedman
Tara Mize
Beth Wiggins

Owl
Atwood / Ellison / Kazmann
Baldwin / Dixon / Pennebaker
Barndt / Hudson / Ounanian / Parkey / Robinson / Vander Ploeg
Beardsley / Covington / Davis / Palmer / Payne / Putman / Rabalais
Beavers / Cox / Crow / DeShong / Morstead / Shepherd / Wallace / Winston
Beckham / Bowman / Connell / Dominy / Douglass / Lane / Smith / Walsh / Wilson / Urquhart
Bowden / Harper / Pacey / Riley / Thielhorn
Brejot / Fisher / Kroger / Lau / Lytal / Moore / Oelman / Reeves / Sanders / Tyler
Elizabeth Brueggeman
Cochran / Crosswell / O'Donnell / Stewart / Talbert / Williams
Kay Cox
Dodson / Guinn / Overall / Perillo / Schuenemann
Frank / Gray / Johnson / Laswell
Sandy & Charles Frick
Nancy Gordon & Stephanie Smith
Frances Jeter
Debbie Jones & Cinda Matthews
Kappler / Langdon / Russell
Patsy Levang
Lynn Locher & Melinda Young
Marilyn Lummis
McConn / Randall / Reckling / Reckling
Ann McDaniel
Flo McGee
Margaret Mebus
Tricia & Bill O'Donnell
Bridget Wade

Special Friends
Kim Martin
Beth Robertson
Kate Gibson
Stuart Hudson
Rachel Lawrence
Martha Mills
Joan Ounanian

In-Kind Donation
Margaret Rotan Photography

---
Pilgrimage 2020 Co-Chairs Announced
The Kappa Kappa Gamma Charitable Foundation of Houston is excited to announce that Jeannie Chandler and Julie Comiskey will serve as Co-Chairs of Pilgrimage 2020, which will be held the first weekend in December 2020. A tradition since 1941, and the oldest home tour in Houston, the Kappa Kappa Gamma Charitable Foundation Holiday Pilgrimage 2020 will showcase the best in interior, floral, and holiday-inspired design ideas.
The mission of the Kappa Kappa Gamma Charitable Foundation of Houston is to attract and generate financial support for distribution to charitable organizations that meet the established philanthropic guidelines. Thanks to the generosity of so many dedicated Pilgrimage supporters, over the past 77 years the Kappa Kappa Gamma Charitable Foundation of Houston has awarded over $4,300,000 to deserving charities. Proceeds from Luncheon 2017 and Pilgrimage 2018 allowed the Kappas to award a record breaking $450,000 to 24 well deserving agencies.